Perhaps you have noticed that it's been quite a while since the last time I have posted an entry here on my blog and to all my blogs for that matter. Well, my computer has bagged down once again due to motherboard failure. It's less than a year since the last time it has happened.
Thank God the warranty still good 'cause I don't have that much to spare. Incidentally, I am also rushing a script for our church play when it breaks down the last time. I am happy that I'm able to borrow a laptop from a neighbor so I could finish the script in time for the rehearsals.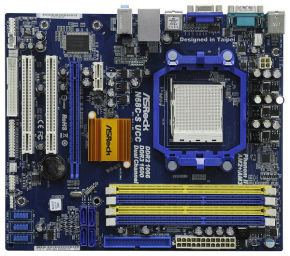 ASRock N68C-S UCC
Actually, I know I have completed the script even before my system shut down and I even have sent a copy to our stage play director but for unknown reasons, it seems that I have not saved it properly. I have lost two pages toward the ending. I've had to finish the script from a borrowed laptop to complete the story.
Anyways, the important work has been done successfully. Although, I think I really need to upgrade my PC to the latest model. I'm still on a single core but hopefully, I can get a 6-Core board. I just don't know when.